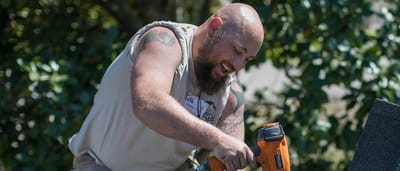 Help for 8 Days of Hope
Food Kitchen and Laundry Needs:

Any questions please call me 570-417-8030.

LAUNDRY:
We have plenty. Thx u! Laundry will be in separate bags per person and you can put the clean clothes back in the same bag. We have also asked them to add some prayer request so you can be praying for them at the same time. Laundry can be picked up and delivered in front of the dining hall. Please let me know what days you can do laundry.

KITCHEN HELP:
UPDATE. I need help Monday aug 27 through Saturday September 8 and we need pm help through sept 8 .
They can use kitchen help each day. You could either come in the morning after breakfast maybe 8:30 am or so and help them prepare for dinner or you could come around 4:30 pm and help them with supper. Please let me know what day and what time you would like to come.

FOOD
We have all the food committed to. If you would like to work in the kitchen for 2 hours or so please let Kim know. Thank you all for your generosity, willingness to do anything asked and just outpouring of love. We have been overwhelmed and we know 8 days of hope has also. We'll let you know if we need anything for that third week.

For all of you who have volunteered in anyway whether it's laundry, bringing food or helping in other ways, 8 days of hope would like to invite you each night down to the camp at 6 o'clock for dinner. Please at least stay the night that you bring your food.

But you can also come at 7 pm for a time of worship and devotion. The messages are so inspiring!!!

UPDATE: Chicken leg quarters needed! If anyone has or would like to purchase chicken leg quarters for 8 days of hope please let Kim Heggenstaller know 570-417-8030. Text or call. NEEDED FOR SUNDAY.

Also:
IMPORTANT information! If you are bringing hot food for the camp, pls make sure it is there by 5:30 if hot already. If you get it there any later the cooks don't know for sure if it is actually coming and start to panic. It is hard for them to rely on other people when they know they have 70 mouths to feed. Also please understand if we change the menu due to unforeseen circumstances and end up using your food another night. It will get used and is very appreciated. Thank you all again for your love and generosity.